NEW PAGES
We have added five new pages to the site. You will find them into the tab "More" from the menu bar.
VIDEOS
Videos featuring James Horner are collected in this page. They went online by their licensors and therefore comply with copyright.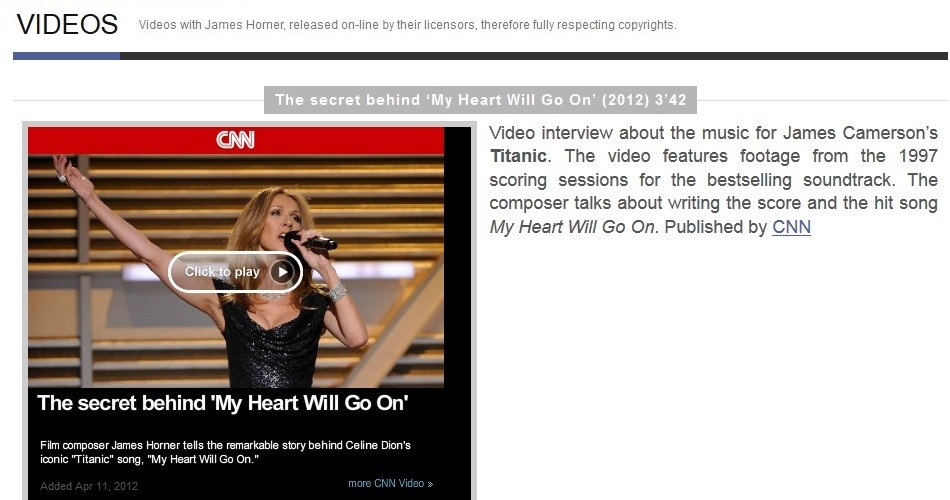 This page centralizes excerpts from films with music by James Horner. The videos presented herein comply with copyright.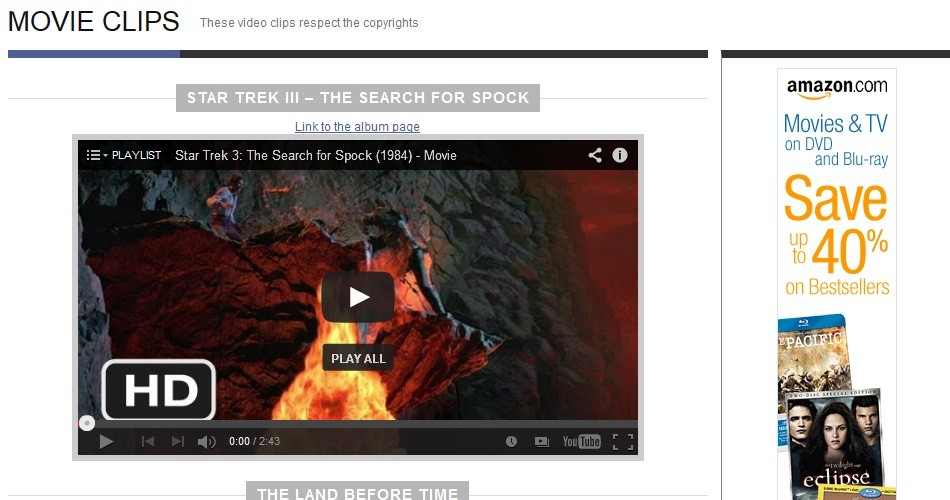 This page lists all appearances of James Horner on DVD or Blu-Rays. This is the result of a huge work of research.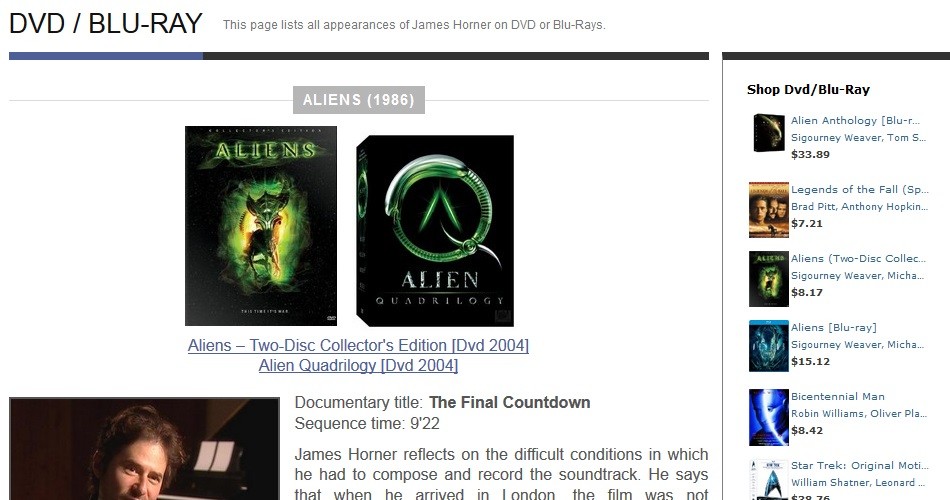 AWARDS / NOMINATIONS
This page lists James Horner's main awards and nominations.
This page will direct you to websites, with which we associate.