RECORDING OF ROMEO AND JULIET
James Horner has just started
recording
his score to Carlo Carlei's film in Abbey Road 1 and Air Studios in London.
On both his Twitter and Facebook account, the British countertenor Iestyn Davies shared two pictures from the recording sessions, along with some of his impressions: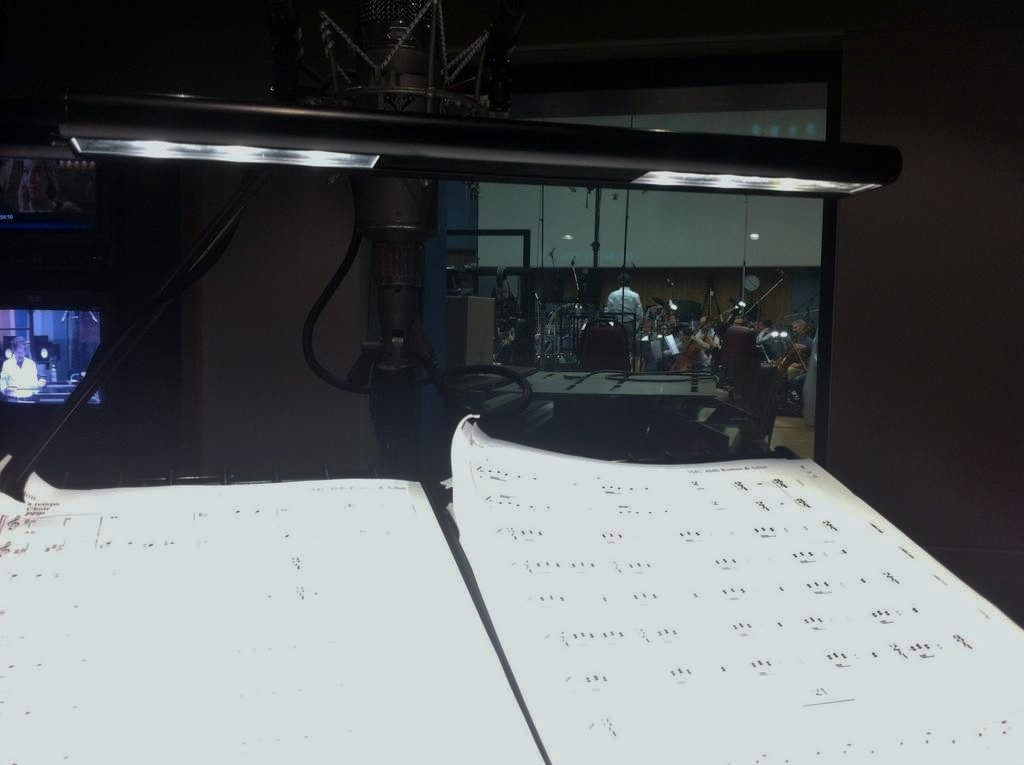 "My view from the booth, Studio 1 Abbey Road. There's James 'Titanic' Horner waving.".

"Have to say, James Horner's Romeo & Juliet score made me weep eternally in the sound booth. Took me back to Titanic 1997"

"Lovely atmosphere last night. Enjoyed the evening hugely! Now off to Abbey Road (clang) to sing some James Horner."

"Final day of recording with James Horner for Romeo & Juliet. Today at Air Studios, with Sissel. Norwegians will be happy."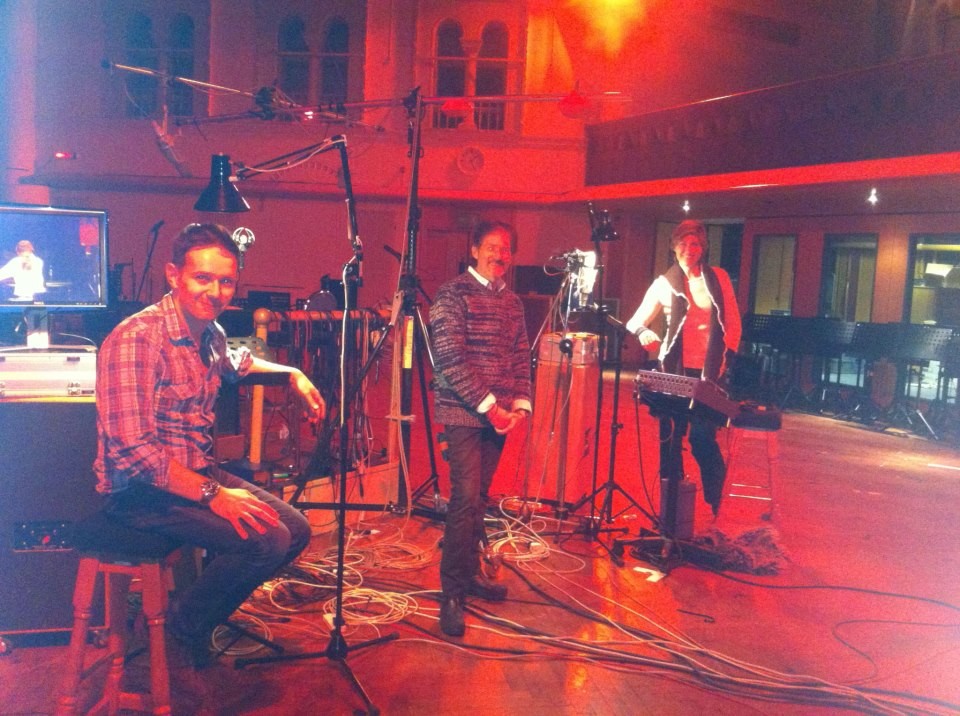 From left to right: Iestyn Davies, James Horner, Sissel
We then learn that Norwegian singer Sissel is back. She previously worked with James Horner on Titanic and Back To Titanic.
The film is scheduled for February 28 in Russia and April 5 in the United Kingdom.
Update:

The film is scheduled for October 11, 2013 in the U.S.A.
This music will be replaced in the film by that of Polish composer Abel Korzeniowski (A Single Man and W.E.).