MAJOR UPDATE OF THE TONY HINNIGAN WEBSITE
The official site on Tony Hinnigan, James Horner's faithful collaborator since Willow, has embeded a video player device, which allows us to hear and see the artist more easily. Thus, many sequences have been added. This is an opportunity for us to introduce you to this site and to advise you to have a look at it: www.tonyhinnigan.com.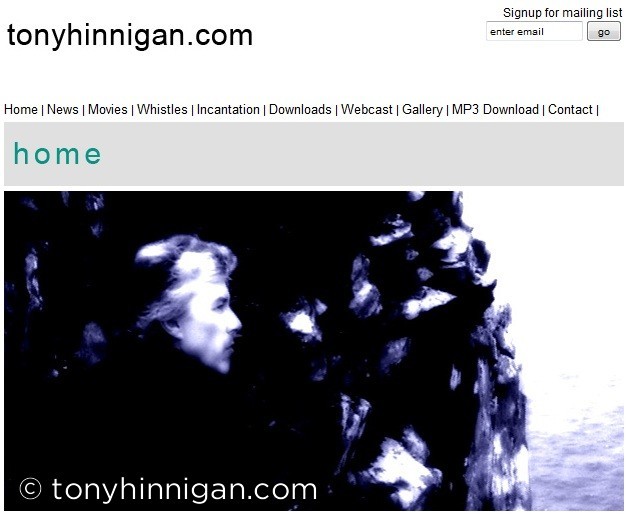 News
Tony Hinnigan recently referred to the concert at the world premiere of Titanic 3D as well as recording sessions of For Greater Glory.
Movies
There are very interesting anecdotes about the various films in which he participated. These films are so far listed up to (2004). Hopefully it will soon be updated.
Whistles
Video presentations of these specific flutes for which Tony Hinnigan has a special liking.
Incantation
Videos of some television representations of the group Incantation, created by Tony Hinnigan in 1981, specialized in wind instruments of the Andes.
Downloads
Several hours of video, notably in the Interview section: 50 minutes recorded in October 2006 at Abbey Road during the recording sessions of James Horner's Apocalypto. Do not miss it!
There are appearances of his colleagues of the woodwind section, such as Guo Ye, Jan Hendrickse, Robert White, and also the percussionist Gary Kettel. We can see Tony Hinnigan experiment in the studio and record some parts of the soundtrack.

Webcasts
This section contains several hours of radio recordings with Tony Hinnigan as presenter. We advise you Hinnigan MovieTrax Show (66 minutes), which is a selection of songs from original movie soundtracks in which he participated.

Picture in color: Tony Hinnigan and James Horner (Braveheart, 1995)
Black and white picture: second and third from the left: James Horner and Tony Hinnigan
First and second from the right, the sound engineer Shawn Murphy and director Mel Gibson (Braveheart 1995)
MP3 Download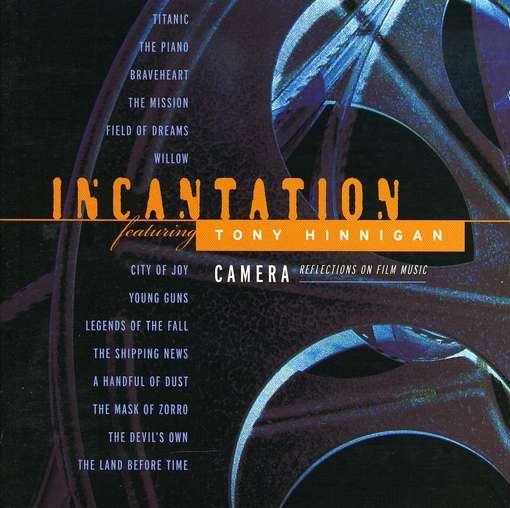 After registration, you will have the possibility to download Tony Hinnigan's albums. Pounce on Camera Album: Reflections On Film Music, which features scores by James Horner including one unreleased track of the score for the rejected film Young Guns.
Phil Hardy, Tony Hinnigan's producer, told us that the addition of extra material (interviews collaboration with Michael Nyman and James Horner) is already planned.


Source: tonyhinnigan.com.