SALLY STEVENS: A VOICE OF FILM MUSIC
Sally Stevens
: her name may look familiar to you. You have already seen it before, but where?
If you open a CD leaflet from a soundtrack album with choir (e.g. Edward Scissorhands), chances are great that this rings a bell.
Sally Stevens
is an American singer from Los Angeles. She is a member of most chorales working in Hollywood film scoring and she has been a vocal contractor for many years.
As a contractor, she brings in vocal talent according to the composer's musical and choral needs.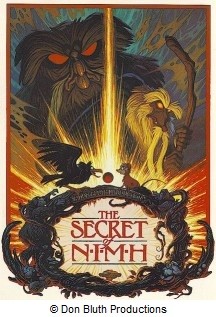 As a soprano, she performs in the chorale she founded – the Hollywood Film Chorale, and she performed the splendid song from The Secret Of NIMH, Flying Dreams (Jerry Goldsmith). A genuine and accomplished artist, Sally Stevens also has a passion for photography. In February 2011, jameshorner-filmmusic.com opened its french fansite and its team needs various photos of James Horner to illustrate the site. After several unsuccessful searches for photos to license, we decided to reach Ms. Stevens via her website www.sallystevensphotography.com. A very pleasant, open-minded and encouraging lady replies, showing some interest in our endeavor. She authorizes us to use a couple of her portraits of James Horner she took on the scoring stage during the recording sessions of Beyond Borders in 2003, for the pages of our site.
Sally goes back on her career, her business and her collaborations with James Horner and with other great names of film music.
When did music come into your life?
Music came into my life at a very early age. My mother, father, and step-father were all singers, so I knew a little bit about the business, and sometimes went with my mother to broadcasts, etc. I started studying voice when I was about 12 or so, won a scholarship at 14, and then went on to major in music at UCLA, but during high school, I had a church soloist job, and also sang with a little trio for dances, etc.
When did you realize that you would also enter the music business?
I started to work professionally the summer before I went to college, and continued through school. Worked in the Opera chorus, went on tour with Ray Conniff right out of college, continued with a tour with Nat "King" Cole, and then got into recording and TV.
In terms of occupation, have you always been a singer?
I had many jobs while I went to school – sales person, secretary, waitress! But with music-related work, I have mostly been a singer. I also have written lyrics for TV and film projects.
At that time, what was your favorite musical genre?
I loved the music of the 70s – must admit I still do! James Taylor – mostly I listen though, and did listen, to Classical music.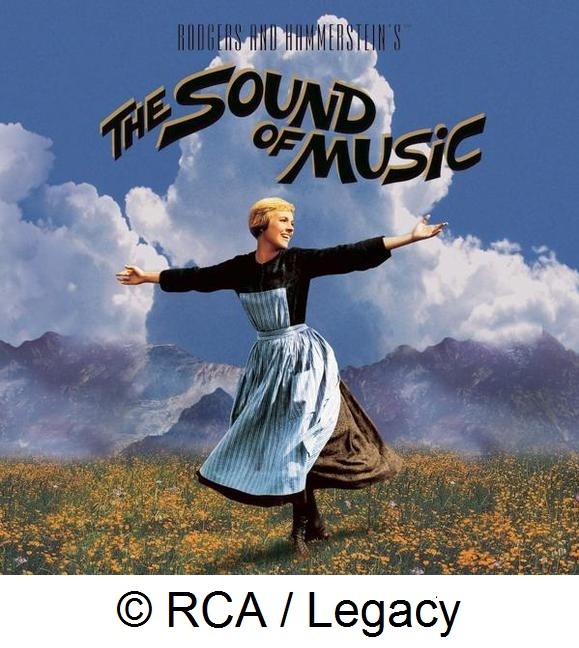 When did you enter the film music world?
The first film score I sang on was How The West Was Won in 1962, when I was 21. I also worked on Sound Of Music, Dr. Zhivago, and worked in Variety TV on the Danny Kaye show, Carol Burnett, and a couple of Red Skelton and Judy Garland TV Variety shows. I also began to work on record sessions and commercials in the mid to late sixties, into the seventies. I worked for other vocal contractors, in choirs and small groups, and I did some solo work – in Dirty Harry, and Klute – and The Secret Of NIHM… Then began to do concert work, solo and group, with Burt Bacharach.
And what started all this? Was that thanks to someone in particular?
That just kind of grows as a matter of networking, reputation, etc. Sometimes you are recommended by someone for whom you have done a good job, and the next person thinks you do good work too! I have been very fortunate in that the music department at Fox has recommended me to many people.
When did you become a vocal contractor?
I began doing vocal contracting in the early eighties, about twenty years after working only as a singer, and doing some lyric writing.
What are the requirements for becoming a vocal contractor?
Mostly the opportunity to do vocal contracting comes from establishing relationships with composers, or music department people, through your work as a singer. You need to thoroughly understand the union contracts, you need to have good technical skills, be familiar with a large community of singers and know how to combine their voices for different musical styles, and you need to have truly a professional attitude and demeanor, so that people know and trust you as a businessperson.
What does this job exactly consist of?
Vocal contractors must also be performing singers in the choirs they are asked to assemble. They communicate with the composer, to understand exactly what his/her musical needs will be, and then coordinate the right combination of voices. The contractor also prepares the paperwork, provides the individual contracts, and government forms required by the studios, keeps track of the time worked, the number of vocal tracks, etc.
And then be comfortable with paperwork?
I don't really like it much! It's part of the price you pay for being involved creatively.
How was the Hollywood Film Chorale created?
I had done vocal contracting for John Williams, and was asked to gather a choir for him for a Hollywood Bowl performance. The Bowl asked me for the name of the choir, which was a group I assembled for the concert, and I thought of the name HOLLYWOOD FILM CHORALE. I consulted with John about this, and he suggested it would be a good name for me to record choral projects under. So I trademarked the name in order to use it for film screen credits, etc. The choir is not a "set" group like the L.A. Master chorale for instance. It "morphs" as needed, to create the sound needed by the composer.
How many people belong to this chorale?
The H. F. Chorale has been as small as 16 singers and as large as 72 singers. I believe the largest choir assembled was for Snow Falling On Cedars, for James Newton Howard.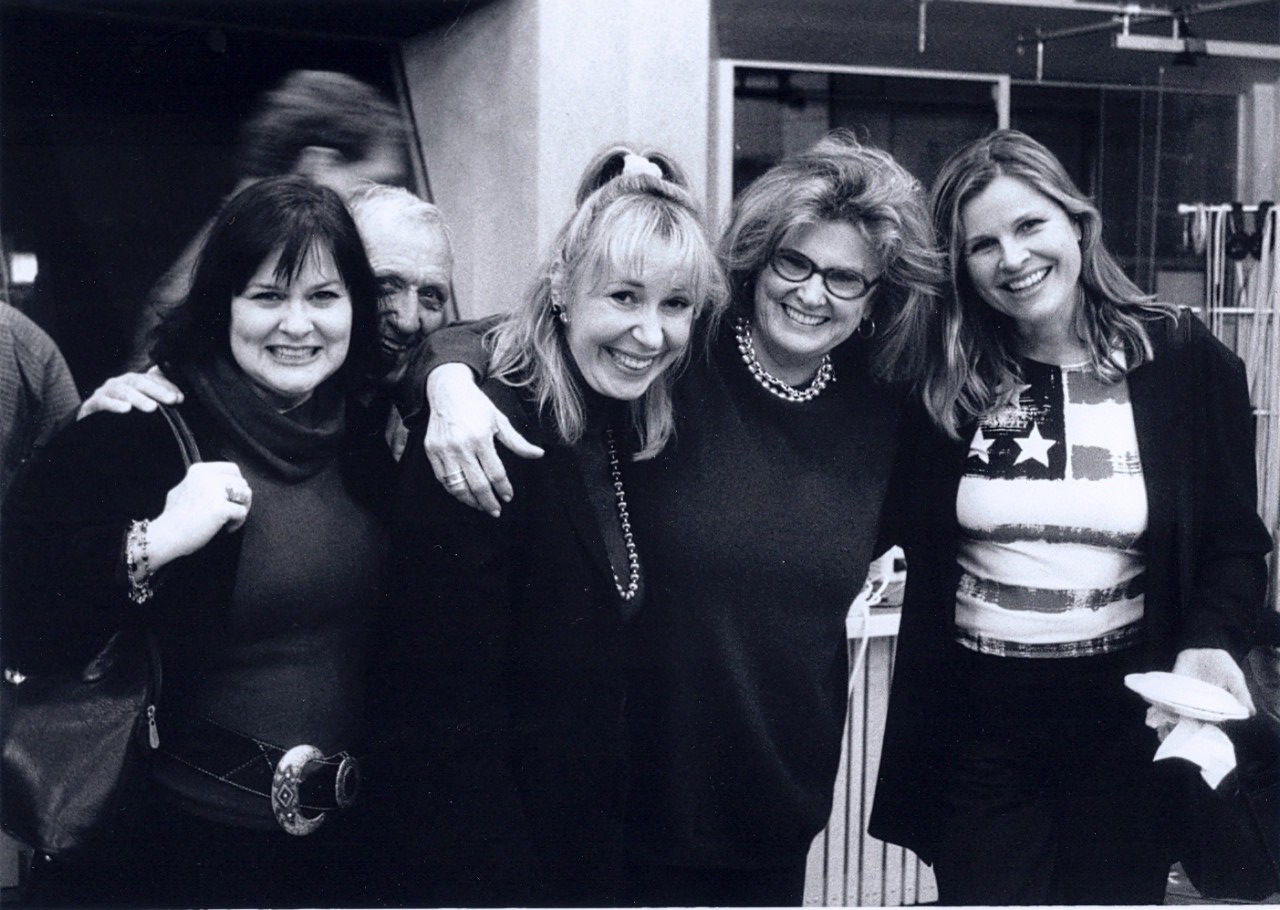 A few of the singers from the Matrix session on the Fox scoring stage, on a break: Linda Harmon, Dick Williams, Angie Jaree,
Sally Stevens
and Edie Lehmann Boddicker (She does quite a lot of work with John Powell).
Do you remember your very first participation in a James Horner score?
I think the very first thing I did with James Horner was The Stone Boy. It was a small ensemble, guitar and voices, and I can't remember the other instrumentation.
How did this artistic encounter occur?
Someone recommended me to him, perhaps the musician contractor.
Are you also the choir contractor for him?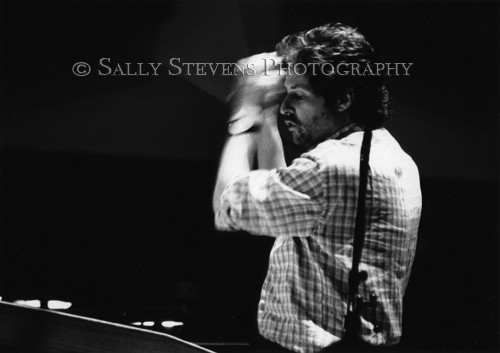 I worked for James on numerous projects, just as a singer, for one of his earlier contractors, Ron Hicklin. Then I had a chance to contract for him on later projects. The titles of films kind of blend together, and I can't honestly remember which ones I contracted and which ones I just sang on. I know I contracted for Beyond Borders, and I did solo work on Sneakers. I sang on How The Grinch Stole Christmas, Mighty Joe Young, Deep Impact, Jumanji, Apollo 13, Casper, Swing Kids, An American Tail.
When James Horner is about to record a choir part of his score, do you receive the sheet music ahead of time or do you learn them on the very first recording session day?
As with almost all film score projects, we do not see the music until we arrive at the session. Sight-singing (sight-reading) is a required skill for session singers.
You're certainly used to it, but isn't that a tad stressful not to know how complex it will be?
It can be stressful. Of late, some of the younger composers are sending pdf files of the music through the music prep people to me so that as a contractor, I can be sure I book singers who can cover the range, the style etc. That is helpful. But as a singer, those people do not see the music ahead of time, and when I work for others I don't. It is rare even for the contractor to be sent the music ahead of time, but it is happening more often these days.
James Horner is used to speaking to the musicians about the mood of his score and how it should sound like. Does he do the same with the choir?
Yes, he does give us a sense of the feel and purpose of the cue.
In a James Horner score, are the choir parts always recorded separately from the Orchestra?
Most usually the vocals are done as overdubs.
Does James Horner conduct the choir?
Yes, most usually James conducts the Orchestra and the choir.
What are to date your best recording session memories with him?
I think I actually enjoyed working on Sneakers with him, because it was a delightful score, and it's always fun to do solo or solo/duo work.

The number of scores composed by James Horner, in which you are credited is impressive. Do you have any favorites of these scores?
I enjoyed the music of Beyond Borders because it was a small ensemble of women, and James had made a real effort to be authentic in the interpretation of the score, using African language and musical styles.
You seem to like African singing a lot, don't you?
Not necessarily – I just love the energy and the sound of that Power Of One score! (Hans Zimmer) and it was great fun to conduct some of the sessions.
Among his scores with choir, which one is, according to you, his most complex work?
I think the music for Avatar was magnificent. I sadly was not called to work on it!
That means you are very aware of what James Horner does. Are you actually a "Horner listener"?
Yes. I don't often buy the CDs of the scores, but I am very tuned in to the score when I go to see a film. And I was very impressed with Avatar, the conception of the music.

Are you also in charge of 'guest star' vocalists (i.e.
Charlotte Church
in A Beautiful Mind) or is that Mr. Horner's private field?
That is usually James' field. I did also very much admire the score of A Beautiful Mind.
Do you admire it for its vocal solos or for its dark and schizo feel?
Fascinating film, and I just felt the score was very effective. Ideally I suppose, a score should not even be noticed if it is doing its job, but we who love and understand music, of course, always notice!
What do you think of your not being credited as vocalist in the Sneakers album leaflet, whereas your performance (and that of your colleague) is as much important as Brandford Marsalis' saxophone, who is though credited?
I think it was rather thoughtless, truly. But composers traditionally, and especially back a few years, think more in terms of the musicians than the singers. And we are not represented by agents, so often the composer doesn't even really "know" the soloists. They are just recommended to him/her and I think it's kind of taken for granted.
Isn't that something that is changing nowadays? I mean now in the CD's leaflet there is a list of the Hollywood Film Chorale members who participated in the score.
That is because there are "waiver" reduced rates the unions have established, but record companies don't get those rates unless they abide by the terms of the waiver, which include listing of names!
How do you feel when humming a tune like Casper's Lullaby?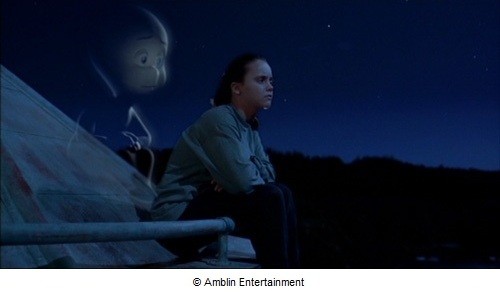 Of course you also work with other composers and the names "Hollywood Film Chorale" and "
Sally Stevens
" are often credited in many scores. Does the HFC have an almost monopoly?
Hollywood Film Chorale, and myself as a vocal contractor, have been very fortunate for many years. But things do cycle and change. I have done several films in the last year or so, but without screen credit in some cases. Warner Brothers has a policy of not crediting contractors. I had choir on Nightmare On Elm Street, Where The Wild Things Are, Your Highness, Sucker Punch, for composers Steve Jablonsky, Karen O, and Tyler Bates. I loved working on both Nightmare On Elm Street and Your Highness for Steve. Very creative writing, imaginative, and fun to do! Watchmen, which was not a widely seen film here in the states has got some beautiful writing chorally. I'm very grateful to have been fortunate enough to establish new working relationships with these fine young composers, Tyler Bates and Steve Jablonsky.
The Hollywood Film Chorale during the Matrix recording sessions at the 20th Century Fox Newman Scoring Stage.
Have you ever worked on TV Series as well?
Yes, I work regularly on Family Guy, American Dad, The Simpsons, and Cleveland Show. I also do some supervisory work on Glee. Over the years I have worked as a soloist on Matlock, Picket Fences, and for about 24 or so years, I was the Choral Director for The Oscars.
What composer have you worked the most with?
Probably Alan Silvestri. I worked a lot with Danny Elfman in his early days, also wit Bill Conti, with James Newton Howard, with John Williams,
Don Davis
…
Besides their musical styles, what are the differences between them?
They each have distinctive personalities and styles in the studio – Danny is quirky, but a little bit shy. James Newton Howard is a consummate professional, as is John Williams, and they are both very respected by the musicians. Alan is totally charming, but also a consummate professional.

What composer has impressed you the most?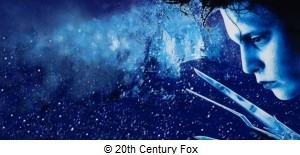 That is really hard to say! One of my most favorite scores of all time is Elmer Bernstein's To Kill A Mockingbird, and that was done long before I got into the film music business! I did get the chance to work with him several times, and also with Jerry Goldsmith, who was an incredible composer. I truly have loved most all of the composers I've had the opportunity to work with. Most recently I have been very impressed with Steve Jablonsky, because of his variety of styles. One of my most favorite scores, in terms of the vocal cues, was Edward Scissorhands, which I did with Danny Elfman. One of the composers who I've enjoyed tremendously, and in addition to being a fine composer is a darling man, is Marc Shaiman.
Who is the most demanding composer?
Interestingly, James Horner spends the most time I think, rehearsing cues.
Is he respected as well by the musicians? Do you sometimes catch reactions from singers and musicians about his music?
Honestly, the people I work with have very professional demeanor and if they don't especially like or respect a composer, I would not be aware of it. There is not a lot of discussion about James but I think everyone, most recently, has admired his Avatar score as truly brilliant and interesting.

Are there any scores in which you voice is more prominently heard than the other voices?
I did extensive solo work in Klute, and have done obligatos in Danny Elfman scores (Batman Returns, I think – one of the Batman scores!)
How did you feel when singing for Edward Scissorhands for the very first time?
Just the magical feel of the music, and the imaginative images on screen.
What comes to mind at that very moment?
Totally absorbed in the music, totally impressed!
Maybe you don't realize how magical it is until you see the film?
No Actually I felt at the time of recording and performing it that it was magical! It was a very special project!
What are your thoughts regarding film music nowadays?
I am a bit saddened by the changes in film music, in that now, so many records are plugged into films by the music supervisors, and in the old days those source cues were created by the composer, using session singers and their Orchestra. Sometimes I think the weaker the film the more songs they plug in! Trying to tell the audience how they were supposed to feel in every scene.
What are your plans in the near future?
I have been so fortunate to still be singing! So I hope the phone will ring for a few more years. I also have been focusing on photography and writing of poetry and short stories, and have two books now in print of that material.
Do you have anything in particular to say to our readers?
I urge them to, in their hearts, give credit to the magnificent composers we have enjoyed over the years and continue to enjoy – a film without underscore music is a very sterile and unemotional experience. The music is what magically brings it to life, and puts them into the scene to feel the emotions of the performers on screen.
They are, every time they go to a film, hearing some of the finest musicians and singers in the world, whether the recording was done in Hollywood or in London. And it is our great privilege to be a part of the films. I still get a kick out of every time I walk onto a scoring stage or a studio lot.
And we got a kick out of our talk! Thanks a lot to
Sally Stevens
for taking the time to answer our questions, for her immense kindness and for her contribution to the site, the aesthetic of which would be so minor without her photos. This interview was also a way of paying homage to her beautiful voice and all the voices she has teamed with over the years. Just below you can listen to Flying Dreams.
Flying Dreams (
Sally Stevens
performing Jerry Goldsmiths song for The Secret Of NIMH)