THE COLLABORATIONS SECTION IS ONLINE
131 pages previously reserved for French readers are now available in English. To discover them click on this link: collaborations. The pages are classified into 12 categories: Directors, Legendary Producers, Orchestrators – Arrangers, Sound Engineers, Music Editors, Musicians, Vocalists/Singers, Choirs, Lyricists, Orchestras, Studios and Others.
A page is typically presented the following way:
2 – A brief text introducing the people or the place
3
–
Our sources and the official website if available
4 – Albums corresponding to the collaborations with James Horner
5
–
The articles which refer to the people or place
6 – The complete liste of collaborations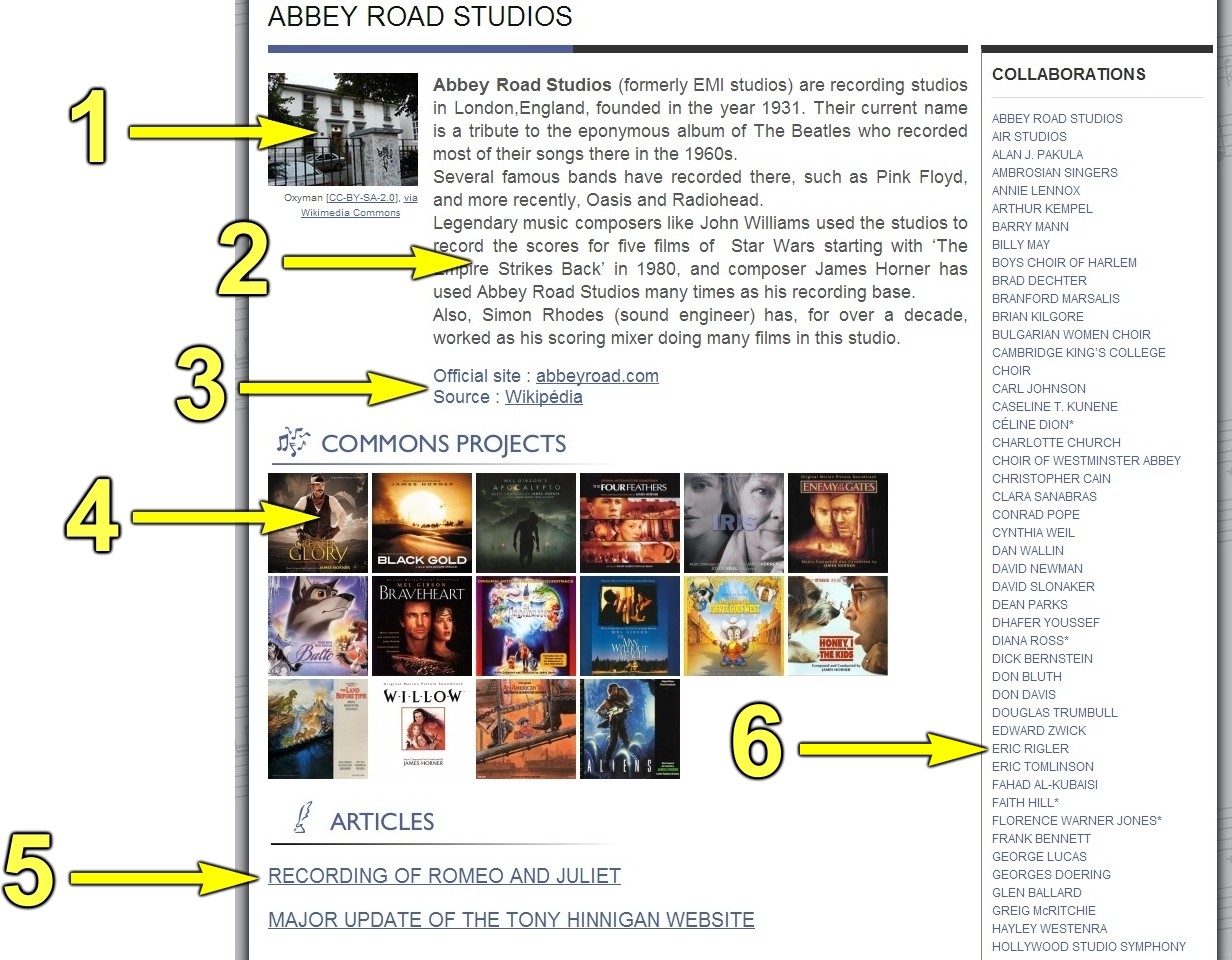 In a few days we will focus more specifically on the Orchestrators category with the publication of a new interview.
We hope you will enjoy this section and you will find the information you are looking for.