PATRIOT GAMES 2-CD RELEASED BY LA-LA LAND RECORDS
While Intrada released a 2-CD set of Clear And Present Danger a few days ago, La-La Land Records has just announced the very soon release of another Horner 2-CD album. But not any new album, as it concerns the previous opus of Jack Ryan's adventures, Patriot Games.
In this score, James Horner is very close to the spirit and colors of Thunderheart in his approach on both Celtic traditional instruments (violin, flute, bodhran, drum) and synthetic materials. Maggie Boyle's voice depicts the Irish culture and the synths performed by Ralph Grierson and Ian Underwood serve the tension and the action of the film.
This new edition limited to 3,000 units will be available next July 2 and will contain more than 50 minutes of previously unreleased music.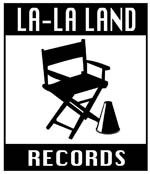 Source : La-La Land Facebook Page