60 YEARS OLD: HAPPY BIRTHDAY MAESTRO!
Dear readers, you will find answers to our question "What does James Horner's music mean and represent to you?" on page 2.
14 August 1953 – 14 August 2013
This year, James Horner turns 60. A birthday is often a moment of fun and celebration, all the more, turning 60 makes it possible to look back over the decades of a career. The best way to celebrate this moment consists in diving into his work again, listening to his best cues, and being carried by the magic of his music, which can alternatively be intimate, dramatic, enraged, swirling, aerial… We could add more adjectives to this list, since the notes coming from the artist's mind have deployed so many colors, feelings and emotions over more than three decades.
His work has got personality and character, and no one can deny this. Nevertheless, it seems that today's cinema tends to standardize and to limit risks, thus limiting, also, the composer in his way of expressing. His recent score to Romeo & Juliet would be rejected (or more exactly the composer would refuse to re-work it months later, after his recording), his participations with Ender's Game and The Amazing Spider-Man 2 not wanted… Given such disaffection from a great part of the movie business reduced to genres that will most of the time generate smooth and impersonal scores, the question becomes legitimate.
A new century that would be transparent?
It is far from us to turn the idea of this day into a sad one, but the latest news does not help really us. The question previously raised especially, leads us to the following thought: James Horner recently scored films which had a shallow media impact. That is certainly not new: who indeed remembers The Dresser (1983), Where The River Runs Black (1986), Vibes (1988) or even Dad (1989)? Any composer has scored films, which more or less fell into oblivion. Moreover the impact of a film has never been essential to the creation of a quality soundtrack. The Spitfire Grill and Iris are two of the best examples. Eventually, the core of the problem is that we always enjoy realizing that a beloved composer's music reaches a large audience, raises interest and gets a certain media aura. If James Horner chose to do music for films rather than being an academic contemporary composer, it was to reach the greatest possible number of people. In the last five years however, we cannot say that The Boy With Striped Pajamas, For Greater Glory and Black Gold achieved that goal. And if we go back further, one has to admit that after the outstanding scores for films such as The Perfect Storm (2000), A Beautiful Mind (2001) or Enemy At The Gates (2001), the lack of artistic and commercial success for films he did has become typical: The Missing and The Grinch are not Ron Howard's most striking films, The Legend Of Zorro became a flop, Troy can be forgotten… And concerning the other films (Windtalkers, Flightplan, The Forgotten, Beyond Borders, The Four Feathers, Radio, House Of Sand And Fog, The Chumscrubber, All The King's Men, The Life Before Her Eyes), drowned in the number of releases, as they did not find their audience. So many notes that, to us, reflect the unbelievable talent of the composer, but that no longer reach the audience and satisfy the connoisseurs only. Which makes us regret the missed opportunities with The Da Vinci Code or The Passion Of The Christ.
Yes, there was Avatar. James Horner devoted two years of his life to it and composed music that could fill four entire discs. But is this sufficient to satisfy this need of visibility that has been deep inside our music lovers' hearts for years? Especially, since the music for James Cameron's revolutionary film tends to give way to the technique of the universe created by the filmmaker, there where that of Titanic played a major role.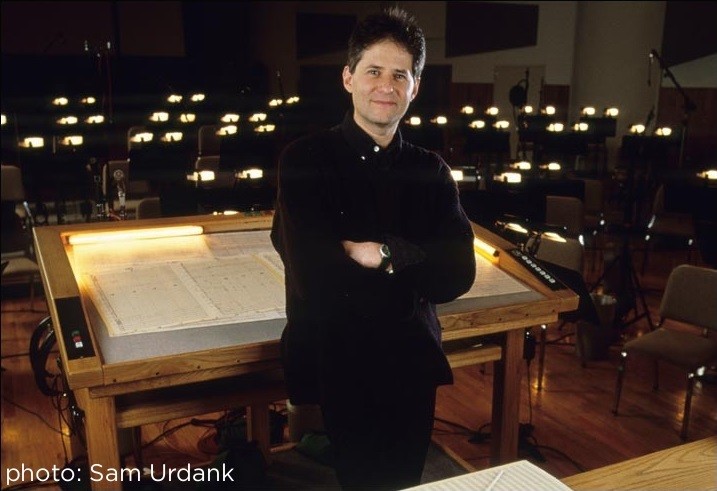 The producers, who now prefer a certain style of music (no themes, few variations), are not always to be blamed, nor is a part of misfortune, which sends James Horner into a relative anonymity. The answer may be found, in part, in this man's heart. Who is he? What exactly does he want?
James Horner began studying the piano at five. Gifted, he fell in love with classical music and then early on decides to become a composer. That was half a century ago…
"I was raised within a family of music lovers. My father enjoyed music a lot. (…) When I was 9 or 10, I decided that I really wanted to compose music. (…) And that was to write classical music" 1
This early love makes him a teacher of music at the university at age 25; he moreover earned a Ph.D after his studies in England, Arizona and California. Chances will lead him to film music for the account of the American Film Institute. As from these early compositions it seems obvious to him that "related to images, music is a thousand times more powerful and emotional than alone".2
James Horner has therefore always been a lover of music and of its dramatic possibilities. To compose for the movies makes it possible for him to satisfy this absolute passion, which has accompanied him since his childhood. This is also why the commercial aspect of the films is never a criterion in his choices. And those choices are guided by the many opportunities granted by the project to fulfill his passion for music, to provoke a mental exercise through his writing skills, which finely combine quotes of composers he likes and quotes from his own material. It is all about spirituality, an omnipresent and communicative dimension in his work, as it also develops the listener's spirituality.
The financial aspect must have counted at the beginning of his career, because Roger Corman's low budget and confidential productions (The Lady In Red, Battle Beyond The Stars) would not be sufficient to satisfy the need of writing music and to make a living from it. For that, he had to have the doors of the major studios open and to participate in much more significant projects (Krull, Star Trek II and III, Brainstorm). Once his talent was recognized and his bank account filled, as curiously mentioned in a 1986 documentary for the German television on the occasion of the release of The Name Of The Rose, his spirituality and sensibility could freely develop with projects such as Cocoon, The Journey Of Natty Gann, Glory, In Country. In 1988, after a decade of composing for films, he crafted achieved and notorious scores for the Lucas/Spielberg productions Willow and The Land Before Time.
The fact of wishing to have his name in the credits of big successful films or of highly artistic films would be a moviegoer/music lover's whim, because to do blockbusters one after the next and to dominate the sector of film music were certainly not his priority. Despite this, he managed to leave an indelible imprint and got recognition by his peers.
"When the divine scorekeeper comes down to your name, he will not write down whether you won or lost, he will be writing down the way you played."

O.B. Keeler (Bobby Jones: Stroke of Genius)
The second half of the 90s is undoubtedly the peak of his career, for the critics as well as for the public. Beyond the dazzling success of the previous decade, which we have already mentioned, this period really placed James Horner at the top of music made for cinema. Of course there was Titanic, which will probably remain his most famous, listened to, and award-winning achievement. But the main characteristic of this period is the impressive chain of important scores for box office successes. Indeed, over a very short period of time, we witnessed the creation of Legends Of The Fall (1994), Apollo 13 (1995) Braveheart (1995), Titanic (1997) and The Mask Of Zorro (1998).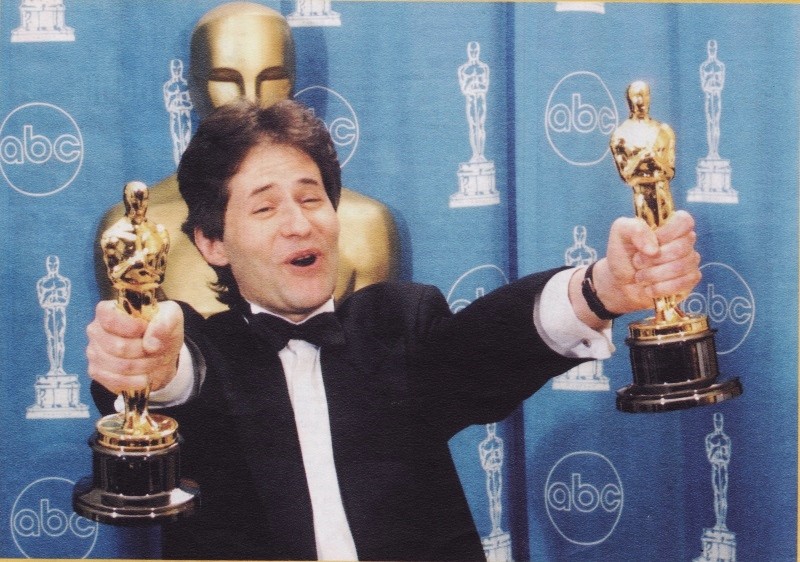 Besides, along with these commercial and artistic successes came musical jewels such as Balto (1995), Casper (1995), The Spitfire Grill (1996) and Deep Impact (1998). This really was a blessed period, putting an end to a titanic decade which saw the creation of forty one original scores for cinema, while in the next decade, less than half of that would be created.
At the top of his art, James Horner should have been awarded in 1996 for Apollo 13 or Braveheart. His recognition in 1998, when he won two Oscars for Titanic, was more than deserved, considering his career and the injustice he suffered two years before. One of the consequences was a contract entered into with Sony Classical, allowing him total liberty for his future records. Let us face it: his music will probably never be so popular again with the mainstream public, except if he had the great idea of touring the world with concerts. As a fortunate coincidence, we will be able to see him in a little over a month in Vienna where he shall conduct his music. On this occasion, he will receive the Max Steiner Award, as a culmination of his work in the service of cinema. It will probably be the only happy event of this bitter year.
Speaking of these moments of glory and of this unfortunate tendency to disappear from the landscape of film music raises a new question: would James Horner not be on the verge of turning his back to today's cinema?
Since the pinnacle of his career fifteen years ago, James Horner may have decided to slow down and realign his priorities.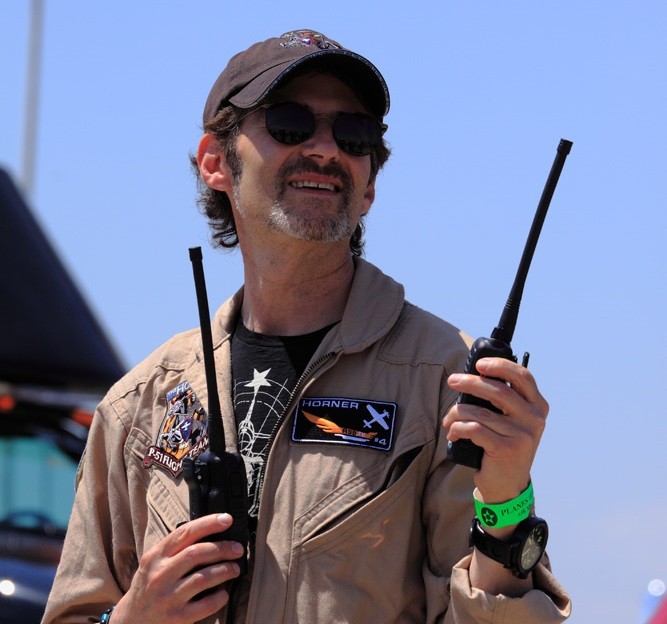 Indeed, when you reach the top it is always difficult to remain highly motivated. And we also know that he has some other time-consuming passions, for minerals and aviation. He had already talked about his attraction to the latter, when he created The Rocketeer (1991), explaining how he would travel across Europe to attend air shows, and how he had been collecting aviation magazines since his childhood. Lately this came to light with the composition of Write Your Soul and The Fourth Horsemen in 2010 for an aerobatics team, and the composition for a short movie (First Flight – 2012), which was about the first flight in history.
Or maybe, at the dawn of the 21st century, he unconsciously told himself he had nothing else to prove and, in a way, he had seen everything of filmmaking. His will to choose his new projects according to their spiritual potential, more than to their business objectives or public recognition, which we mentioned earlier, has taken over. For example he turned to scoring adaptations of novels: Bicentennial Man (1999), Iris (2002), The Four Feathers (2002), House Of Sand And Fog (2003), All The King's Men (2006), The Life Before Her Eyes (2007), The Boy In The Striped Pajamas (2008), The Spiderwick Chronicles (2008). Books may allow him to feel more intellectually involved, and break up the routine, in that going along with the images is no longer enough: you have to translate words into music in your own way.
The evolution of filmmaking is probably also a part of the equation. As an example, when Jean-Jacques Annaud asked him to do music for Black Gold, a movie which was shot in the 'old way', James Horner would reply "Do you know nobody does films this way anymore? It's now all digital… it's fantastic." This shows how committed he is to a more intimate way of making films, closer to the characters, putting the stress on shooting under real conditions, and not artificial worlds requiring a blue background. A kind of cinema that allowed him to create humanistic, endearing scores like Testament (1983), Project X (1987), Searching For Bobby Fischer (1993), The Man Without A Face (1993)… Animated films show the same thing: between 1986 and 1995, he took part in seven traditional animated films, and you also need to add the short movie Tummy Trouble (1989), coming just before Honey, I Shrunk the Kids and the animated series for Hanna-Barbera's Fish Police (1992). Since the end of the last century, with the outbreak of computers instead of paper sheets as an animating technique, James Horner has given up on this kind of project. He probably misses the facial expressions, which were drawn by hand. Don Bluth last year said on our pages that with computers "characters look like puppets or clay characters". It is just as if a part of humanity had been lost in his films and putting them to music was no longer creating any… spirituality.
Faced with these disheartening facts, what could let us hope for new scores by James Horner? He still has loyal friends to work with, who might continue to rely on him: Vadim Perelman with Song Of Names if the shooting ever starts one day, Jean-Jacques Annaud with Wolf Totem, the shooting of which should soon start in China, and James Cameron for Avatar's sequels or the possible Battle Angel…
Of course, all this may seem a little slender for such an artist. Artist… this is the word which finally describes the best this man. And art can only exist with trusted partners, who will respect and understand creation. An endangered species… The directors we just named are probably among them, just like Mel Gibson, Edward Zwick or Ron Howard. There is a reason why John Williams, now 81, only works with Steven Spielberg: they agree on a general principle: art is the only way to glorify cinema and film music.
We wish James Horner, for his 60th birthday, to have a long life, so as he continues to combine his fantastic talent with that of other trustworthy men again, in order to show many times again to the public, the true communion between musical art and filmmaking. And thus make us dream again…
---
1- Le Maître sort de son Cocon by Didier Leprêtre, Dreams to Dream…'s, 1999.
2- Entretien avec James Horner by Didier Leprêtre, Dreams to Dream…'s, 1998.
3- Black Gold: first look and first impressions by Jean-Baptiste Martin, James Horner Film Music, November 2011.
James Horner Oscar – Academy of motion picture arts and sciences
– oscars.org